The king AND i
2009 | 21 min. (loop) | Dir. Cliff Caines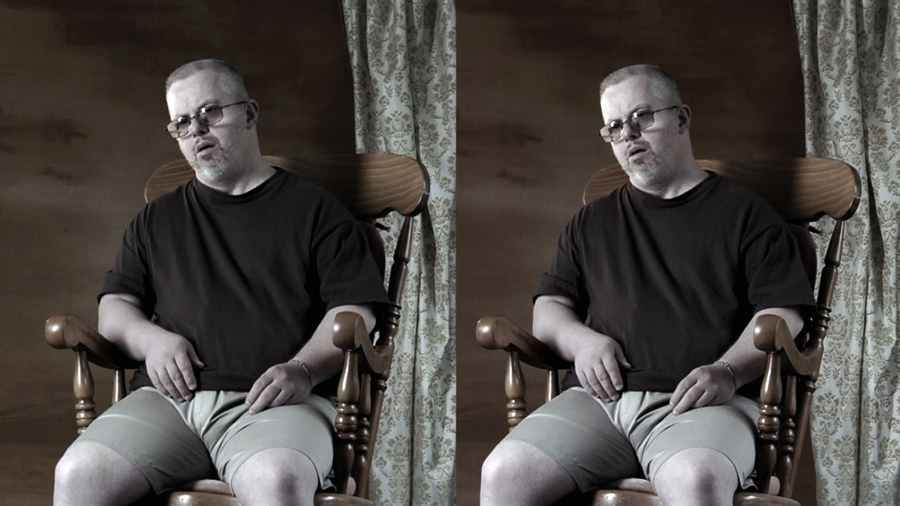 Synopsis
THE KING AND I is an expanded documentary portrait of Derrick, filmmaker Cliff Caines uncle who was born with Down Syndrome and diagnosed with Alzheimer's disease. The project is a video installation presented as a custom-built stereoscopic cabinet. Viewable from within the mahogany cabinet is a 21-minute stereoscopic 3D video of Derrick posed in classic portrait. The non-sync soundtrack emission from the cabinet is Derrick's a-capella version of his favourite song, "Love Me Tender" by Elvis Presley.
Exhibition
OCAD University Alumni Exhibition, Gladstone Hotel, Toronto, ON, CA, 2012
FOFA Gallery, Montréal, QC, CA, 2010
CONTACT Toronto Photography Festival, Toronto, ON, CA, 2010
Made with support from the Canada Council for the Arts, the Ontario Arts Council, and the Toronto Arts Council.